1513 Scalp Avenue | Johnstown, Pennsylvania (East Hills Plaza)
1st Summit Arena (Cambria County War Memorial)
326 Napoleon Street, Johnstown, PA 15901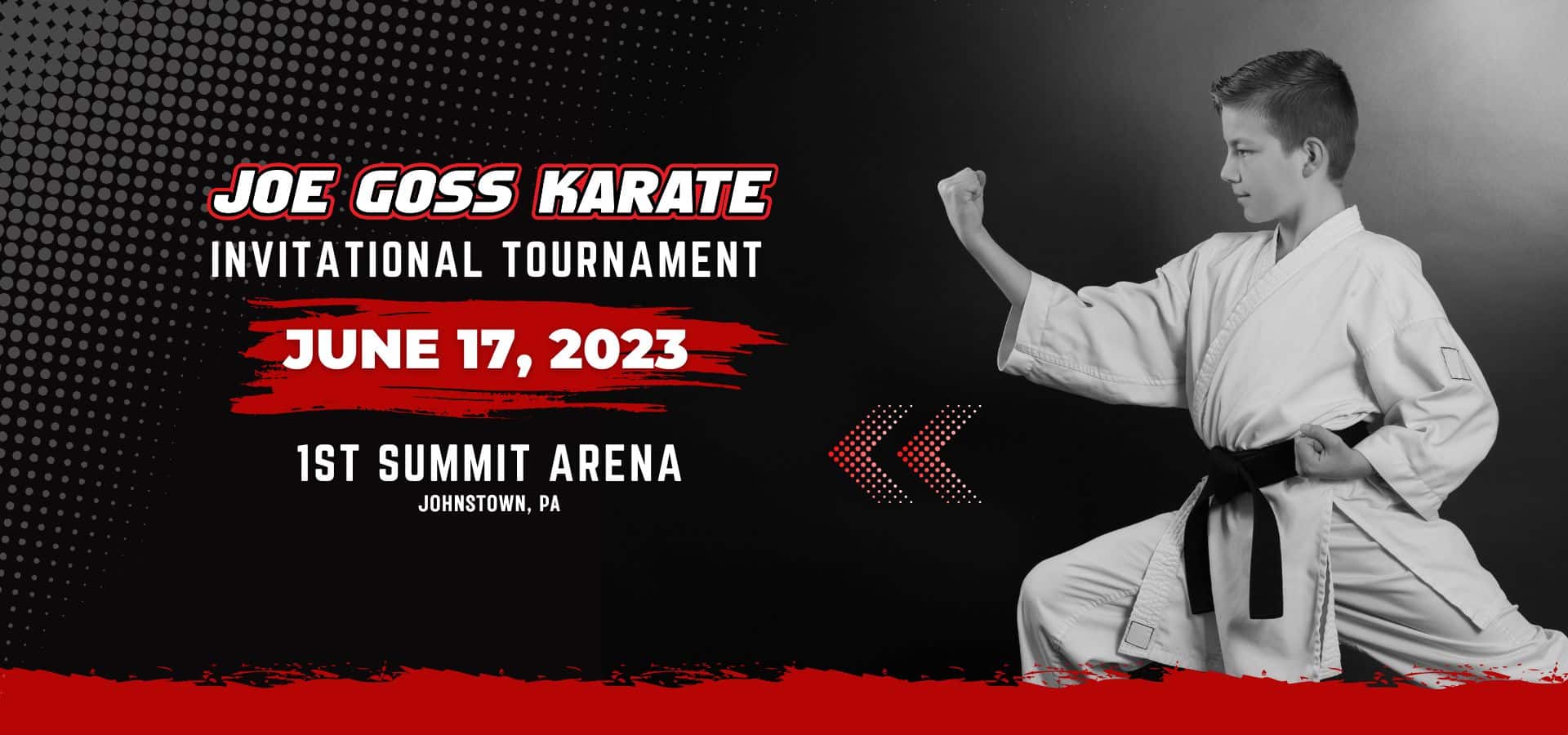 $5 (Children 5 and under FREE)
Pre-registration Deadline
Pre-registration fee. Additional $10/each at the door.
Pre-Registration Entry Fee: One Event $55, Each Additional Event $10
Click on the PayPal Donate button to pay and receive the pre-registration rate.
(do NOT include spectator fee)
Division and Ring Assignments
Adult Black Belt and Masters Competition (4th, 5th, and 6th Dans) will be held as rings become available or when all other divisions are finished.
Divisions will be divided by gender for point fighting and breaking.
Divisions may be combined or separated depending on the number of competitors.
Adult divisions will be subdivided by age on the day of the event.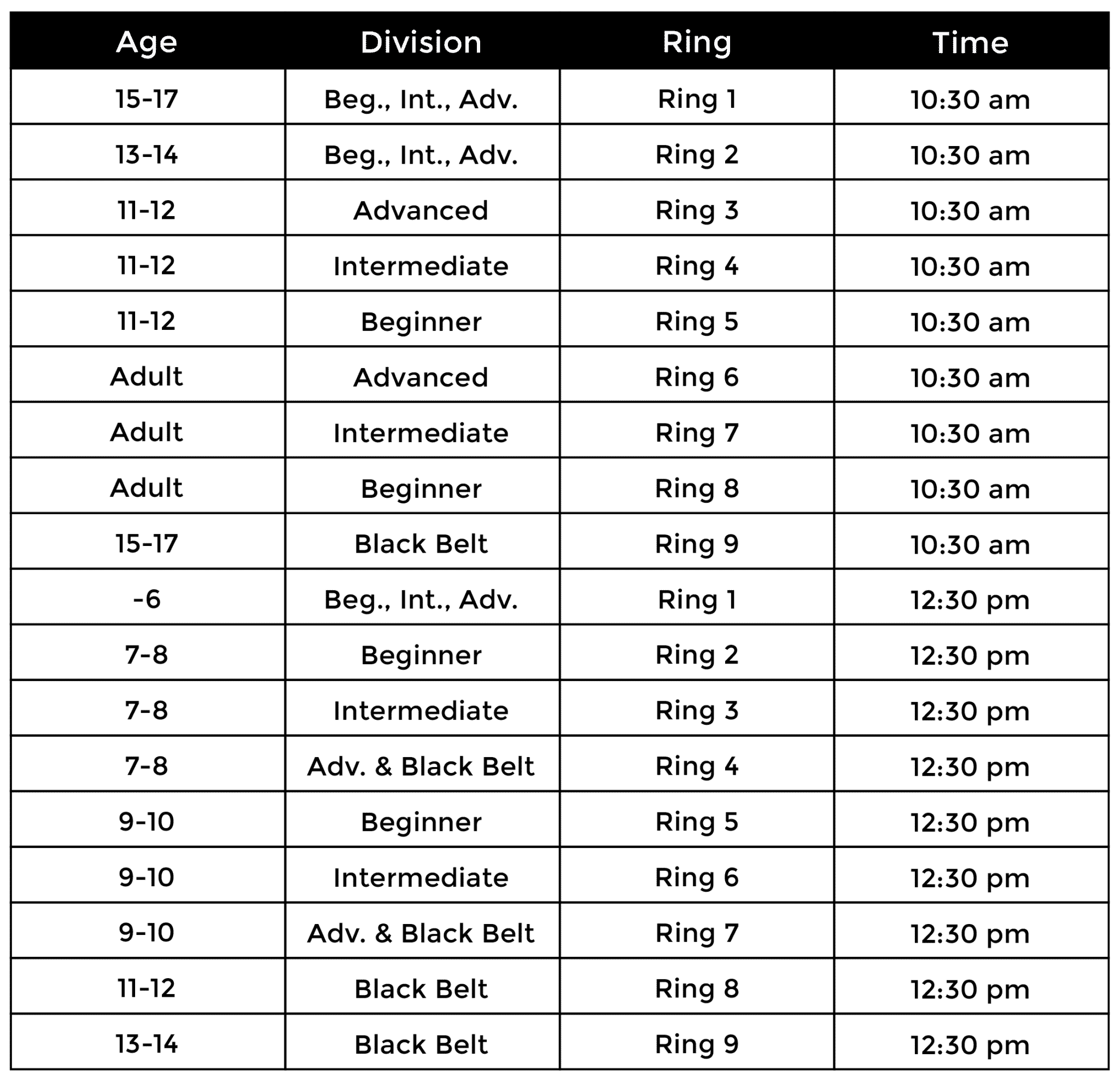 Beginner - 10th - 8th gup/kyu
Intermediate - 7th - 4th gup/kyu
Advanced - 3rd & up gup/kyu
All first-place winners (in every age division) in forms competition will compete for the Grand Champion Trophy in that belt rank level.
BEGINNER FORMS GRAND CHAMPION
INTERMEDIATE FORMS GRAND CHAMPION
ADVANCED FORMS GRAND CHAMPION
BLACK BELT FORMS GRAND CHAMPION
ADULT BLACK BELT SPARRING GRAND CHAMPION
Traditional uniforms are required to compete.
Competitors must be in uniform and ready to compete at their Hub's scheduled time.